Local Company Sanesco Health Receives Sky High Growth Award from Asheville Area Chamber of Commerce 
Growth of Sanesco Services Recognized for Contributing to Local Community.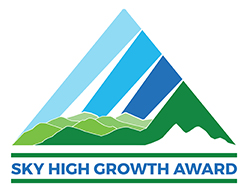 Arden, N.C. – Sanesco Health is a 2022 recipient of the Sky High Growth Award. Presented by the Asheville Area Chamber of Commerce, this award recognizes the achievements of Asheville area businesses that accomplished significant growth while contributing to the local community through hard work and ingenuity. Sanesco will receive the award at a reception recognizing the 22 recipients May 3, 2022 at Sierra Nevada Brewing Company. 
Sanesco, a company experienced in clinical laboratory testing, both grew its workforce by 33 positions over the past two years and contributed to the community through COVID-19 testing. To offer COVID-19 testing at the level needed to meet the needs of the area, Sanesco expanded the physical boundaries of its lab, including adding clean rooms and state-of-the-art-equipment to open a new laboratory division called CommunityLab.  
This division of Sanesco has been dedicated to offering COVID-19 testing to the Asheville area. Through partnerships with local organizations such as MAHEC, Biltmore Church, Haywood Respite Center, Trinity Place, Homeward Bound, Helpmate, and Appalachian Mountain Community Health Center, CommunityLab has been able to help to meet the testing needs of all residents including underserved populations and minority communities in the area. 
COVID-19 testing offered by CommunityLab is state-of-the-art gold standard PCR testing using either nasal swab or no swab saliva testing. CommunityLab is the only lab in the region to offer the revolutionary no swab saliva testing method known as SalivaDirect™ developed by Yale University.  
Upon learning of the award, CEO and founder Hector Romero stated, "It has been a blessing to be able to support our community through the difficulties of the past two years, and we are honored to have been chosen as recipients of this prestigious award recognizing our contributions. We look forward to continuing to be worthy of this distinction and providing more to the community that has supported us for the past 15 years." 
CommunityLab is expanding its test menu in the coming months to become a full-service reference laboratory. As a regional lab, CommunityLab will continue to support testing for underserved populations and put Western North Carolina first. 
For more information about Sanesco Health, visit Sanescohealth.com To partner with CommunityLab for COVID-19 or other testing services visit communitylabwnc.com or email [email protected] 
About Sanesco Health: 
Sanesco International, Inc. is a global leader providing specialty, neuroendocrine laboratory testing for healthcare providers, hospital networks, reference laboratories, and research partners for over a decade. Sanesco's high-complexity, CLIA-certified clinical laboratory has tested hundreds of thousands of patients, amassing one of the largest repositories of human stress response data. Most importantly, Sanesco is driven by its mission to improve quality of life. 
CommunityLab, a division of Sanesco, specializes in molecular and diagnostic laboratory testing. CommunityLab is devoted to improving health, wellness, and quality of life for all people and communities in WNC. The development of CommunityLab and collaboration with the WNC community is driven by the targeted investment and support of Dogwood Health Trust. 
Media Contact:
Melissa Zinda, Marketing Manager
[email protected] / +1 (866) 670-5705 ext 330