Communication System Management™
The Importance of the HPA Axis
Improve Clinical Outcomes Through
Neuroendocrine Balance
The stress-response system affects every aspect of your patient's life. Balancing the hypothalamic-pituitary-adrenal (HPA) axis is a foundational step to improving well-being.
When you partner with Sanesco, you will receive the tools needed for addressing the imbalance in your patient's HPA axis.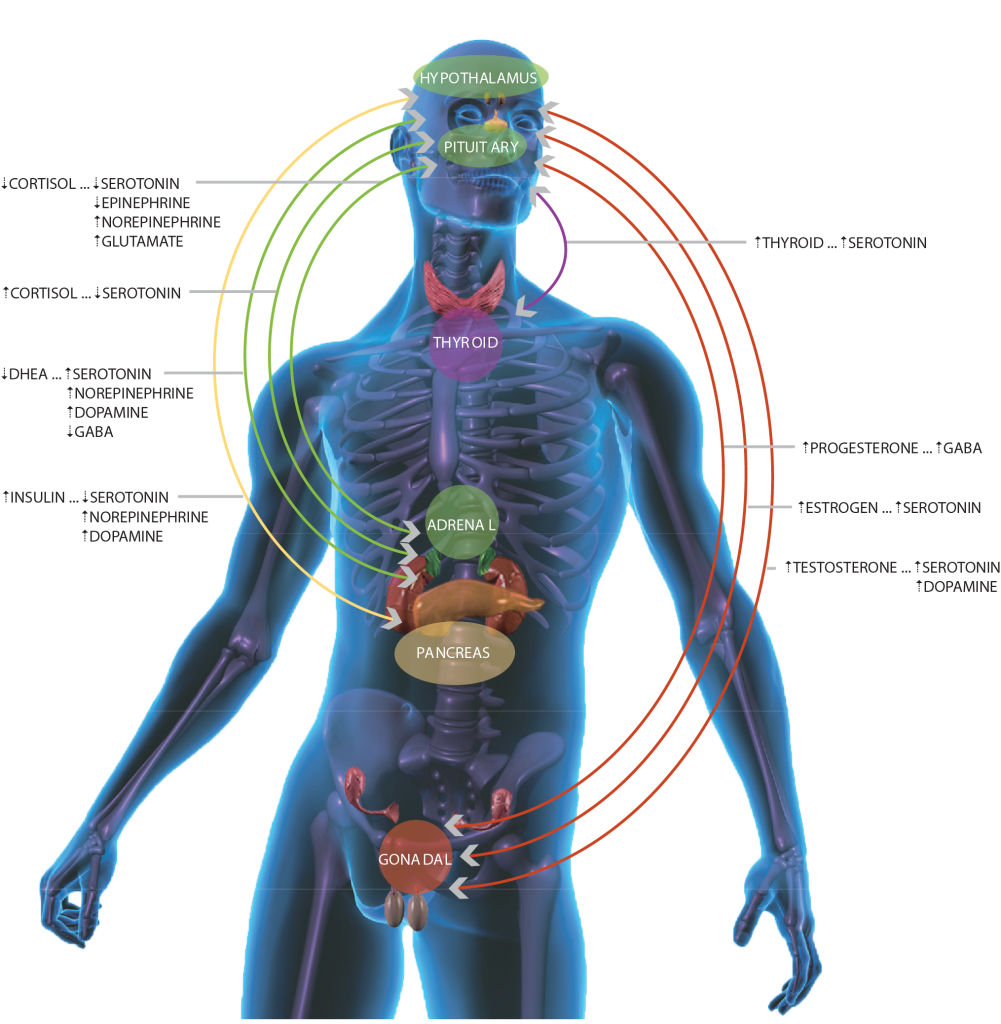 Education, support, and guidance from the industry leader in neuroendocrine testing are built into each step of the Communication System Management™ (CSM™) clinical model, helping you lead your patients on a clear path to health and wellness.
CSM is a one-of-a-kind proprietary clinical model that assesses, monitors, and brings into balance neurotransmitters, adrenal hormones, and sex hormones. CSM provides a robust, evidence-based approach for individuals seeking personalized care using non-drug options. 
The CSM clinical model is commonly used as an adjunct to your current care model to help improve mood, reduce anxiousness and stress, enhance sleep, increase energy, promote focus, and manage weight.
The Many Faces of Anxiousness
While patients may present with the same clinical complaints, the underlying imbalances may vary. The CSM identifies imbalances behind many different clinical complaints, which can then be used to develop patient plans. CSM helps you treat your patients, not their health concerns.
Why Use the CSM Clinical Approach?
The body's neuroendocrine system is complex, with multiple neurotransmitters and hormones affecting every aspect of human health.
Without the in-depth knowledge of the neuroendocrine system provided by the CSM model and a matrix of how to apply its key concepts, optimal interventions can be hard to identify.
We work with you to improve your patient's outcomes by improving your knowledge and understanding of the interconnectedness of neurohormonal function and its relationship to health. 
Using the CSM clinical model simplifies the process.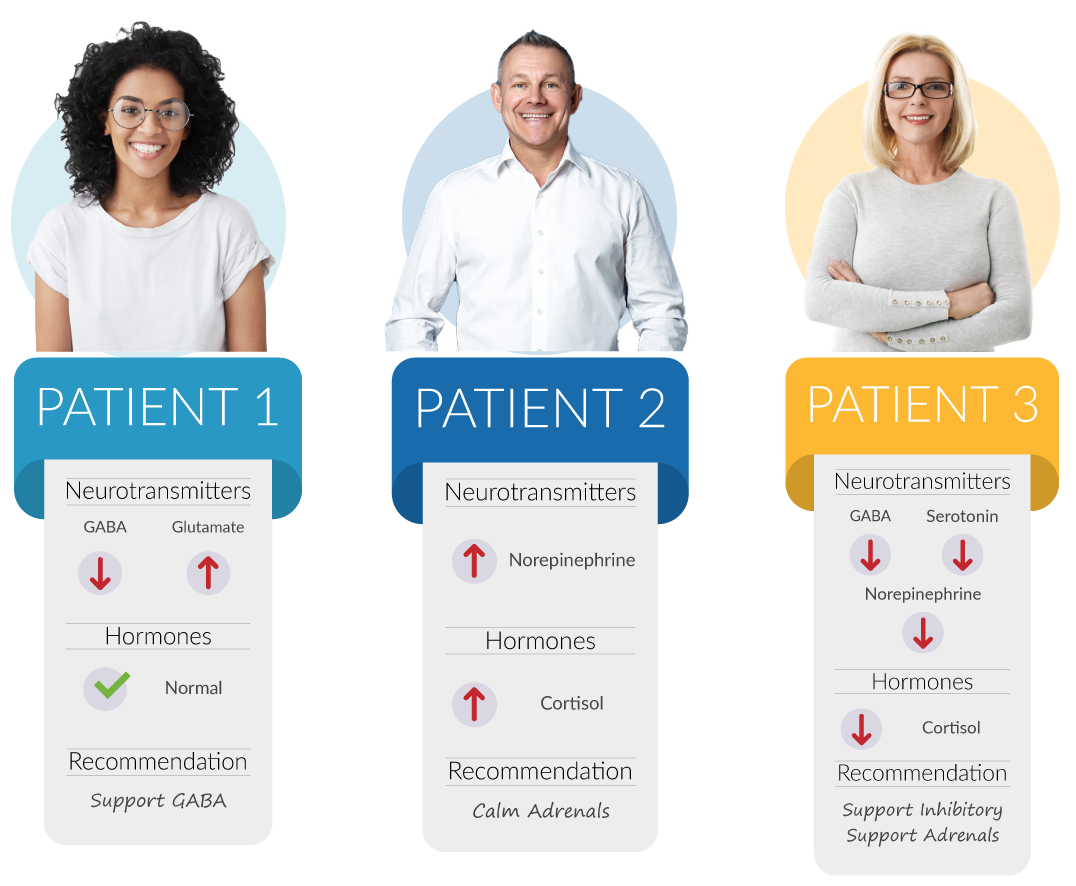 Research Shows the CSM Clinical Model
Improves Patient Quality of Life

Sanesco has amassed the world's largest repository of data linking patient quality of life to neuroendocrine imbalances in the human HPA axis. This evidence-based model has proven effective in over 60,000 patients for a variety of quality-of-life measures.
See What Your Peers Are Saying
This video features testaments to how the CSM model enhances patient care and improves clinical outcomes in clinics and practices.
These healthcare providers have used the CSM approach with thousands of patients in their practice. Watch the video to see what they have to say.
join sanesco's clinician network