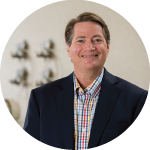 R.W. Watkins MD, MPH, FAAFP
Dr. Watkins earned his medical degree at East Carolina School of Medicine and completed his internship and residency in Family Medicine at Florida Hospital, Orlando. He has a Master's degree in Public Health, Health Promotion and Nutrition from Loma Linda University in Loma Linda, California, with experience in both academic and corporate medicine.
Dr. Watkins built a thriving integrative medical practice in Greensboro, NC. His main focus is functional medicine with a special interest in neurohormonal imbalances. His other interests include many other aspects of integrative medicine, nutrition, neuroendocrinology and predictive genomics.
Dr. Watkins has lectured on a wide variety of topics at the local, state, national and international levels. In addition, he has authored a number of journal articles and textbook chapters and has over 20 years of experience in private practice, teaching and corporate medicine.
Joining Sanesco International's Medical Board in 2005, and later becoming their Medical Director, Dr. Watkins served as Sanesco's Chief Medical Officer and is currently Laboratory Director of NeuroLab®.
He is a member of the American Academy of Family Physicians and a past-president and Chairman of the Board of the North Carolina Academy of Family Physicians. Dr. Watkins has earned the honorary degree of Fellow in the Academy of Family Physicians. He is on the Board of Directors of COLA as a representative of the American Academy of Family Physicians. He is an Adjunct Clinical Associate Professor at both the UNC School of Medicine and the East Carolina School of Medicine. Dr. Watkins is serving a 4-year term as a member of the CDC's Clinical Laboratory Improvement Advisory Committee.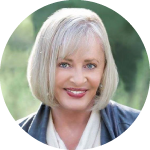 Dr. Sharon Norling is a nationally known and highly respected medical doctor specializing in integrative medicine and practicing advanced functional medicine in Hendersonville, NC. Dr. Norling graduated from the Case Western Reserve School of Medicine and has trained at USC and UCLA. She received her MBA from St. Thomas University.
Dr. Norling's expertise is based on her years of clinical experience and research as former Assistant Professor at the University of Minnesota Medical School. She is national board-certified in OB/GYN, Integrative Medicine and Medical Acupuncture. Dr. Norling combines a credible and responsible academic knowledge with years of experience and caring nature.
Recognized for her expertise, she has testified before the White House Commission on Complementary Alternative Medicine Policy. She has served in multiple leadership roles as Medical Director and senior management in two large healthcare organizations. During her years in healthcare, she has been a nurse, medical doctor, hospital administrator, advocate and a dismissed and misdiagnosed patient.
Her passion is finding the root cause of illnesses instead of just using a pharmaceutical drug to treat the tip of the iceberg. Hormonal and neurotransmitter balance is one of her specialties.
Dr. Norling is an international speaker and the author of "Your Doctor is Wrong". As a presenter, she is engaging, articulate, humorous and insightful, making learning a dynamic professional and personal growth experience. Whether you have heard her on the radio, seen her on TV or sharing the stage with celebrities, Dr. Norling is the expert. She is currently sharing her expertise with Sanesco as Clinical Support Director.
Dr. Norling is a medical authority, a visionary and an extraordinary leader who provides real solutions for patients who have been dismissed or misdiagnosed.
TAKE CONTROL OF YOUR HEALTH